Pretty necklaces for pretty ladies! Embroidered pendants hand sewn in floss on a
cotton backing in a brass or silver setting.
Flower pendants sculpted from polymer clay and embellished with beads
and rhinestones. Such a sweet gift!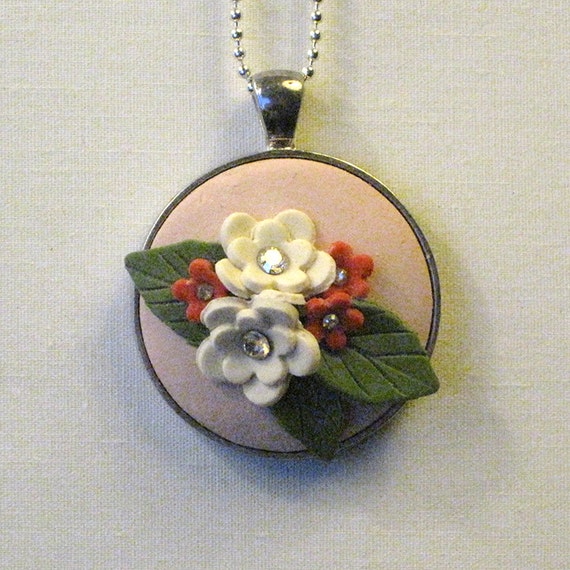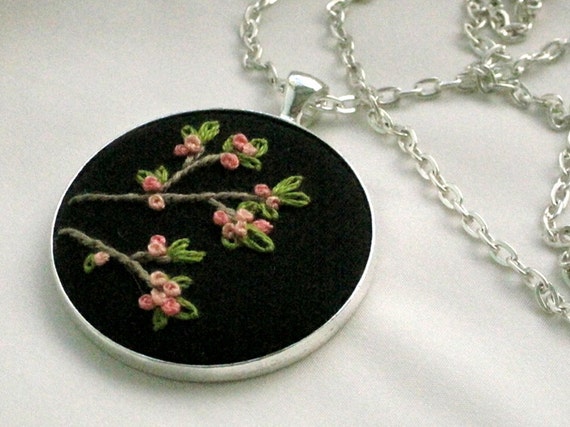 Sheri Pray Handmade will be at Crafty Balboa Holiday on December 14th! Be sure to stop by and say hello, we'll be there from 11am to 5pm!